Hi everyone! The New Year is almost here and it is time for my last mini scrapbook of the year! This one is all ready for the fun and festive New Year's Eve photos to come!
This mini is a tri-fold album with an accordion pull-out in the center. I found many of these on Pinterest and here is a wonderfully simple tutorial to show you how to make it! I used the fabulous Simple Stories '2018' paper collection and beautiful coordinating stickers to make and embellish this album.
Since confetti is always a big part of New Year's Eve I made the cover of this mini a shaker filled with sequins, stars and beads! One of the 3x4 journal cards decorates the background of the shaker.
Here is the album all unfolded with the accordion in the center. Even though this mini is just 4.25" square there is still plenty of room for photos and mementos!
Using one paper collection to make a mini album is a great way to make sure everything coordinates and looks beautiful! You can see all of the awesome stickers and embellishments from this paper collection more in the video below! Here is wishing you and yours a wondrous New Year!
Thanks for checking out my blog! Bee Happy!!
Supplies Used: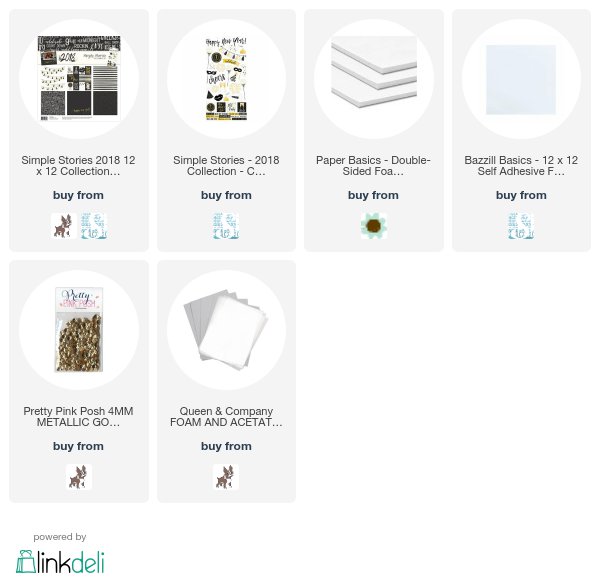 Recollections Gold card stock